Super-mini UHF Tag Magic Series
Super-mini UHF Tag Magic Series
Product: Super Mini UHF Tag
Dimension: 2.6*2.6*0.8mm, 4*4*1mm
RF Protocol: EPC Class 1 Gen 2, ISO 18000-6C

Key Application: On-metal, On-liquid, RF Booster, Asset Sticker Applications

MOQ: 100PCS

Description
Specification
Application
FAQ
Overview
Magic Series is an industrial-grade passive UHF TAG with super tiny dimension, features high temperature resistance, corrosion resistance, waterproof IP67 level, metal resistance, liquid friendly and other highlights.
Either boost antenna, externally mounted or directly placed on metal, RFID applications in liquid environment or even asset sticker application, can be used widely and developed in infinite way!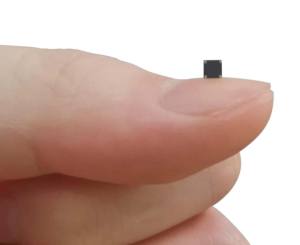 • With built-in antenna design, readable & recognized directly by reader or handheld device

• Wide frequency range 860~940M meets variable RFID/IOT applications

• Super-mini sized design allows wide applications with smallsized products and targets

• Passive UHF chip, EPC Class1 Gen2, ISO18000-6

• Extended antenna will increase R/W distance, up to 15M and - 20dBm
Performance
Voyantic testing curve after connecting the extension enhance antenna in external.



Model



26266P1

2626U81

4040R61

40406P1


Chip



Impinj Monza R6P

NXP Ucode8

Impinj Monza R6

Impinj Monza R6P


Memory



User 32 ~ 64 bits

User 0 bit

User 0 bit

User 32 ~ 64 bits

TID 48 bits

TID 96 bits

TID 48 bits

TID 48 bits

EPC 96 ~128 bits

EPC 128 bits

EPC 96 bits

EPC 96 ~128 bits


Dimension



2.6 × 2.6 × 0.8 mm

4.0 × 4.0 × 1.0 mm


Protocol



EPC Class 1 Gen 2 ISO 18000-6C


Frequency



860 ~ 940 MHz


Working Temperature



-40℃ ~ 85℃

Heat-resistance

260℃ / > 5 min

Cold Tolerance Ability

-196℃ / > 2000 h

Mechanical Strength

> 20 N

Antistatic Ability- ESD

±10 KV (HBM)

Specification Optional

SMT Pad

" allowfullscreen frameborder="0">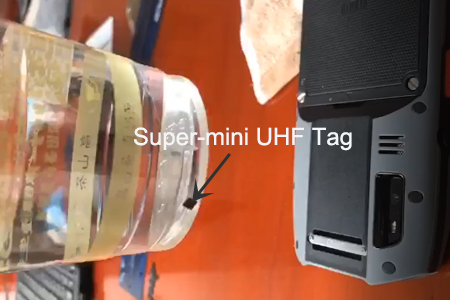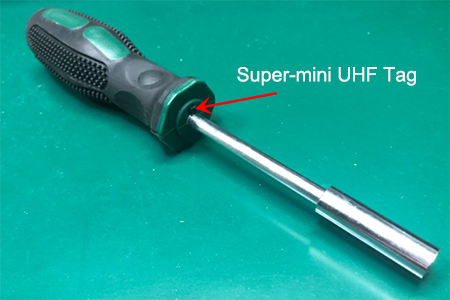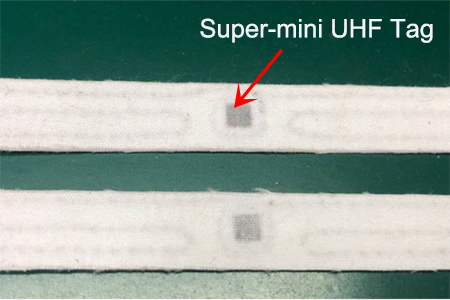 Physical Feature

Q: What are the sizes of the tag?
A: There are three sizes: 2.6×2.6×0.8mm; 3.0×3.0×0.8mm; 4.0×4.0×1.0mm

Q: What frequency can these tag support?
A: According to the shape of the external coupled antenna, it can adapt to the full frequency of 860MHz ~ 960MHz.

Q: What chips does the tag support?
A: Supports all ISO18000-6C chips.

Q: Is the tag high temperature resistant?
A: -196℃/>2000h, 125℃/>1000h, 260℃/5min.

Q: Is the label waterproof?
A: Protection grade IP67.

Q: Are these tags divided into both sides?
A: There is no distinction between positive and negative.

Q: Can these tags be with adhesive?
A: Tag without adhesive.

Q: In what form is the tag shipped?
A: Single bulk static bag packaging or braiding.

Application

Performance

Other
HAPPY TO HEAR YOUR MESSAGE