RFID Campus One Card System
RFID Campus One Card System
Aug 7, 2022
RFID campus one card system is a kind of school management system, refers to an integrated school management system servicing for cardholders based on the smart card, card reader and software platform. The cardholder completes all purchases and identifications on campus via the card, it is efficient, convenient and safe. The one card solution is an important part of campus digitization and informatization infrastructures, and the system will provide comprehensive data management platform for the campus informatization construction, the system unified with administration information system and network will form a digital space and sharing environment.
1.Project Targets
School management system platform in view of cloud computing data center and internet of things as core;
Construct smart school and provide informationalized service for clients;
Establish a prospective, modularized and open type integrated smart school platform to achieve a multi-element administration system centering on people and things applications;
Core data, platform and application seamless connection, sharing information and data mining, policy decision functions provided. The facilities and resources availability improved;
Integrate various applications related with campus card and offer one-stop campus card service.
2.System Solutions
(1) System management platforms(B/S or C/S)
Card affairs management platform

Settlement platform

E-payment platform

Identification platform

Self-service platform

Value-added service platform

Operation&maintenance platform

Micro-payment systems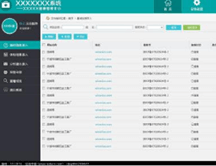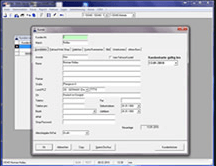 (2) Micro-payment systems
General consumption management system

Dining consumption management system

Bank transfer system

Wireless vehicle AFC system

Unattended washing machine controller

Copy & print system

Computer room management system

Water/Electricity management systems
(3) Water/Electricity management systems
Split smart card water control system

Compact smart card water control system

Prepaid networked water meter management system

Tri-phase electronic prepaid watt-hour meter

Centralized electricity metering control system;

Prepaid net worked smart card watt-hour meter system

Identification systems